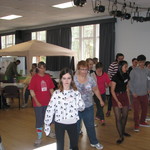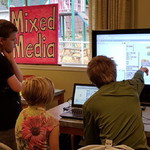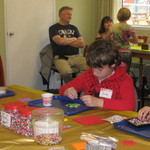 St. Luke's Fun Day on September 9th was a great day for the community! While the rainy weather changed some of the plans, parishioners and community members found lots to enjoy. A line dancing demonstration was very popular as were the free burgers and ice cream cones.
Many community groups which meet in St. Luke's Hall or have an association with St. Luke's took part. These included St. Luke's Players, Lakehill Preschool, the Vintage Car Club, the Shelbourne Community Kitchen, and Memory Plus.
Those attending played carnival games and chess with giant chessmen, tried coding, and enjoyed woodworking, crafts, and mini-golf.
All in all, it was a great day in spite of the rain!