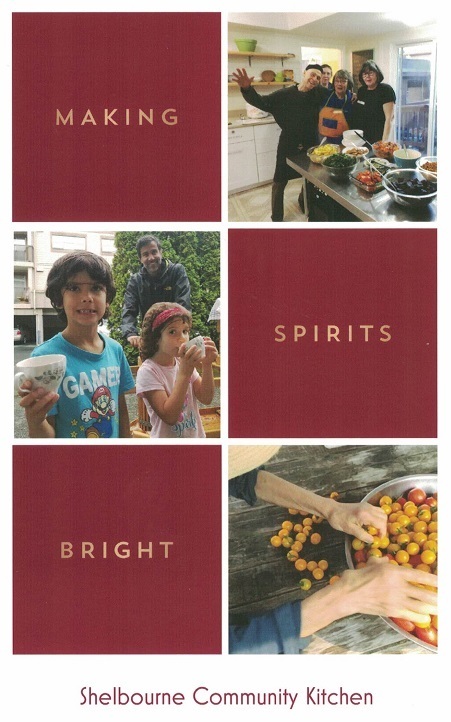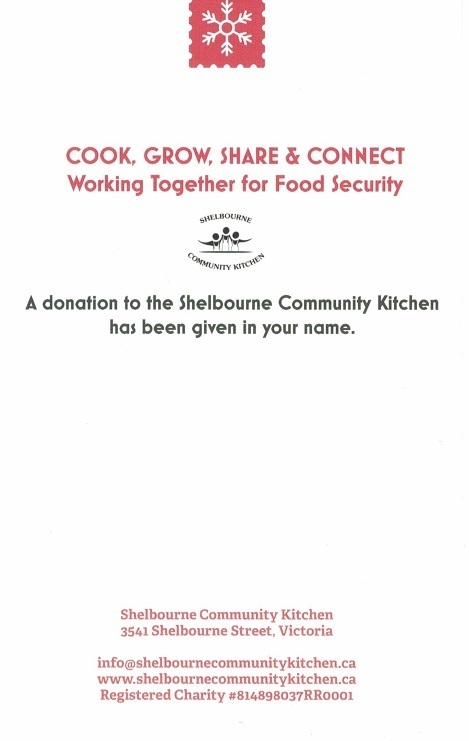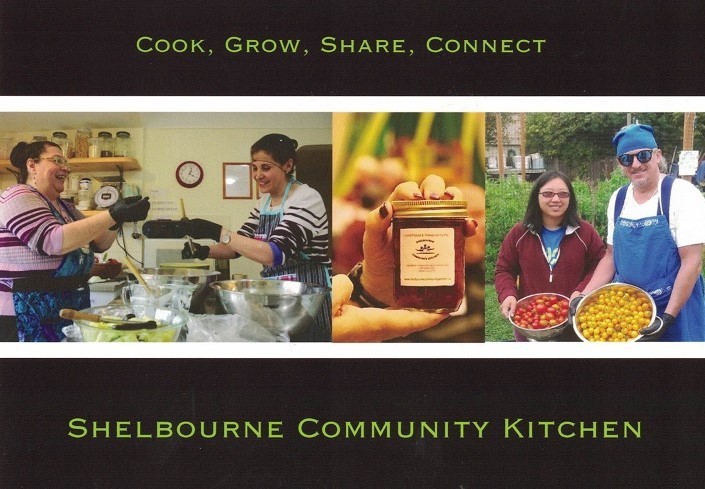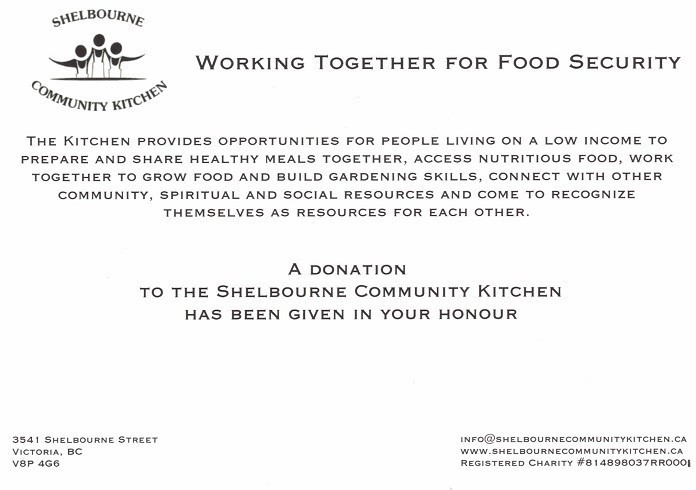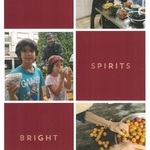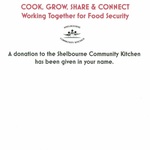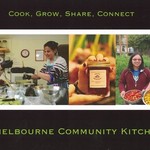 Do you wonder what Christmas gift to give to someone who has everything? How about giving healthy food for their community?
The Shelbourne Community Kitchen has specially designed celebration cards to enable you to make a donation in honour of someone to give at Christmas or any other occasion.
Celebration cards for donations of $20.00 or more are available from St. Luke's Office (250-477-6741) and at the Shelbourne Community Kitchen (3541 Shelbourne Street). For more information, please visit the Kitchen's website or contact Barb Prescott (by phone via St. Luke's Office 250-477-6741) or by e-mail.