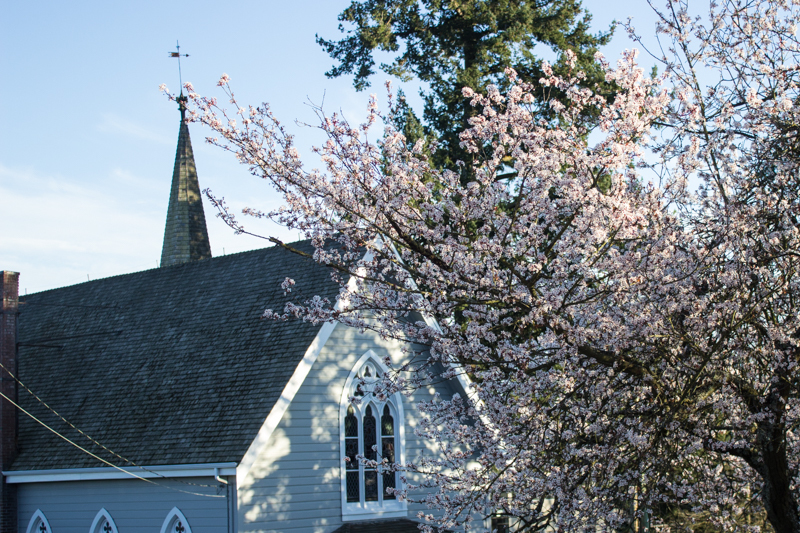 March 18, 2020
Dear Family and Friends of St. Luke's Parish,
Only two times in my life have I seen events in our world so profoundly impact our lives. Nineteen years ago, we had the events surrounding September 11, and now, the experience of how our daily lives are impacted by the COVID-19 pandemic. Even though this is a time of crisis, and with it comes our sense of fear and anxiety, a profound opportunity is also before us to rise to the best of who we are as people of faith. We do this by expressing Christ's compassion to individuals and community alike.
This is a task that we can all share in. As you all will have heard by now, our Diocese, and most other dioceses and other denominations, have opted to suspend church activities, including worship, gatherings, and regular operations. The St. Luke's office is closed to the public, with the exception of basic essential operations in the maintenance of the business of the church. Much of the work that is now taking place, such as meetings, is now being conducted from home. People remain connected to conduct church business using online methods.
During this time, it is crucial that we remain in contact with each other through different means. We can connect on the telephone, and through e-mail, and our pastoral team is expanding to a call-up ministry (phone team). This means that someone will be assigned to each of our parishioners who can be reached by phone, to keep in touch.
Regarding services, we will be broadcasting a service each week so that you will also remain connected to the worship life of St. Luke's. More information will be made available in the next couple of days regarding this.
To support you through this time, we will be providing links to helpful resources to assist you as we continue to be asked to practice social distancing. We will also be looking at ways to help if anyone is finding it difficult to get groceries, supplies, medications, etc. In addition, we will leave a link on the web page for prayer requests so that our prayer team can engage in the gift of prayer that is so needed. There will also be a space provided on that page for you to make a request for someone to call you.
During this time when we are not able to gather together physically for worship, it is still important that we support the ongoing ministry of St. Luke's church. If you are not signed for the electronic collection plate (ECP), signing up now is an excellent opportunity for you to ensure your regular contribution is available for the work of the church. In addition, there may be other means of supporting the church financially coming soon.
Friends, we are in this together. And we will get through this time together, sharing the burdens and joys in Christian love. You all remain in my prayers - let's remain each other's prayers as well.
Blessings and peace,
Daniel +
A Prayer in this Particular Time
In this time of COVID-19, we pray:
When we aren't sure, God,
help us be calm;
when information comes
from all sides, correct and not,
help us to discern;
when fear makes it hard to breathe,
and anxiety seems to be the order of the day,
slow us down, God;
help us to reach out with our hearts,
when we can't touch with our hands;
help us to be socially connected,
when we have to be socially distant;
help us to love as perfectly as we can,
knowing that "perfect love casts out all fear."
For the doctors, we pray,
for the nurses, we pray,
for the technicians and the janitors
and the aides and the caregivers, we pray,
for the researchers and theorists,
the epidemiologists and investigators,
for those who are sick,
and those who are grieving, we pray,
for all who are affected,
all around the world...
we pray
for safety,
for health,
for wholeness.
May we feed the hungry,
give drink to the thirsty,
clothe the naked and house those without homes;
may we walk with those who feel they are alone,
and may we do all that we can to heal
the sick—
in spite of the epidemic,
in spite of the fear.
Help us, O God,
that we might help each other.
In the love of the Creator,
in the name of the Healer,
in the life of the Holy Spirit that is in all and with all,
we pray.
May it be so.
—A prayer during times of COVID-19 by the Right Rev. Richard Bott,
originally posted on Facebook.
Thanks to Gillian Klassen for sharing this photo of spring at St. Luke's.