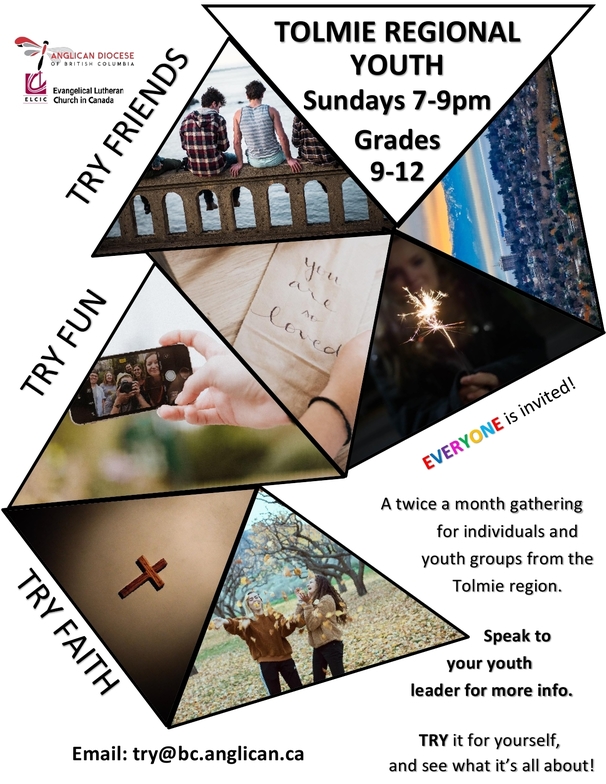 Save to your Calendar
COVID-19 NOTICE: All in-person youth gatherings are cancelled for the time being. However, we will be connecting online and gathering as groups using the ZOOM messenger app. For more information, please contact Leslie at: [email protected].
We will generally be meeting once a week, but two of our events will not be on Sunday evenings, and a couple of the times are different than usual, so please take note of that! Our schedule for May is as follows:
Sunday, May 3rd: Zoom Trivia Night @7pm
Saturday, May 9th: Zoom Baking Night @7pm
Friday, May 15th: Zoom Yoga with Leslie @10:30am
Sunday May 17th: Movie night @7pm - Movie: Free Solo (we will be watching this over Zoom instead of Netflix Party this time!)
Sunday May 24th: Zoom Dinner Night @5:00pm
Sunday May 31st: Zoom Games Night @7pm
We thought it would be fun to do another event similar to making sugar cookies, and some of the youth suggested we do a cake-baking night. Since the 10th is Mother's Day, we bought that the 9th would be a perfect evening for this to happen! We will send out a recipe with more instructions closer to the date.
The other event that you may be wondering about is our "dinner night." We got a great suggestion that the youth should make dinner for their families, and we thought this could be a lot of fun and also give parents a bit of a break from cooking! We will be starting our event a bit earlier (5:00pm) so that everyone can enjoy dinner around 6-6:30pm! We will all be cooking the same general meal which is spaghetti/salad/garlic bread, but allowing the youth freedom to choose what kind of sauce and salad they would like to make! We will send out a few recipes that they can choose from (or they can use a family favourite!) and general details closer to the date!
The link for these gatherings will be sent out on the day of the gatherings. If you need information about the Netflix Account, please contact Caitlin and Jaime at [email protected].
TOLMIE REGIONAL YOUTH (TRY) is a group is for anyone in Grades 9-12 and offers a place where we can have real conversations about spirituality and life! This group offers a safe place to discuss, wonder, and discover our faith. Let's make friends, ask those hard questions, and explore our relationship with God!
Each time we meet is a little bit different – we pray, worship, discuss, make music, and plan a few out trips so that we can engage with our community. The group is youth driven with a focus on discussing topics and planning activities that the group wants to engage in/learn about!
FOR MORE INFORMATION:
EMAIL: [email protected] or contact our youth leaders at [email protected] with questions or to receive weekly youth group emails.
INSTAGRAM: Tolmie Regional Youth (TRY)