This event has already occurred
Save to your Calendar
St John the Divine and Christ Church Cathedral invite you to join them for a Pride Service on June 29 at 6 pm. To learn more about this service, please visit Christ Church Cathedral's website,here.
The event will be in-person and livestreamed.
Guest speaker Dr. Mary Ann Saunders.
The event will be followed by a reception, with refreshments, in the nave with special musical guests, including performances by the Klezbians - a band of primarily queer, mostly-Jewish women, who delight in sharing the toe-tapping, contagious melodies of Jewish and klezmer tunes.
Sing in the Pride Service at Christ Church Cathedral
Calling all singers! Come sing in our pick-up choir for our Pride Week Eucharist service on June 29. All singing abilities are welcome!
Assistant Director of Music Mark McDonald will run a brief rehearsal at Christ Church Cathedral on Wednesday June 22 from 5.00pm to 6.00pm to go over the music (some hymns, an anthem, and a mass setting by David Hurd).
The service is at 6.00pm on Wednesday June 29 during Pride Week in Victoria. Come make a joyful noise with us!
RSVP HERE. Music packages will be sent out to registrants.
Download and print the music package here (link)
What: Pick-up Choir for Pride Week Service
Where: Christ Church Cathedral (enter via Burdett Street for the rehearsal)
When: Rehearsal on Wednesday June 22, 5.00pm to 6.00pm; Service on Wednesday June 29 at 6.00pm (choir call time at 5.00pm)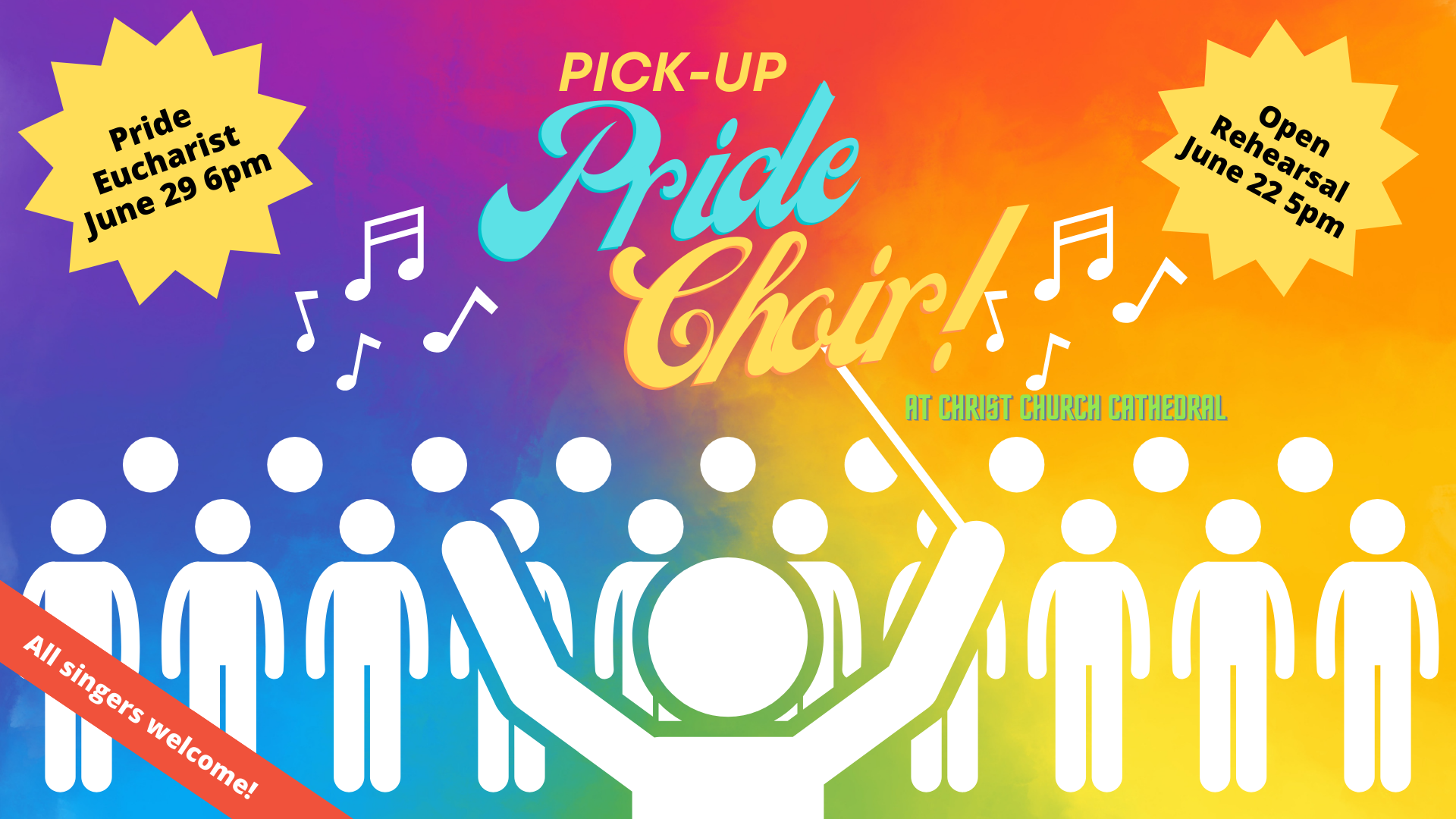 Register Here to Sing in the Pride Choir