Wednesday, December 4, 2019 Next Date
6:30 - 8:00 pm
St. Luke's Church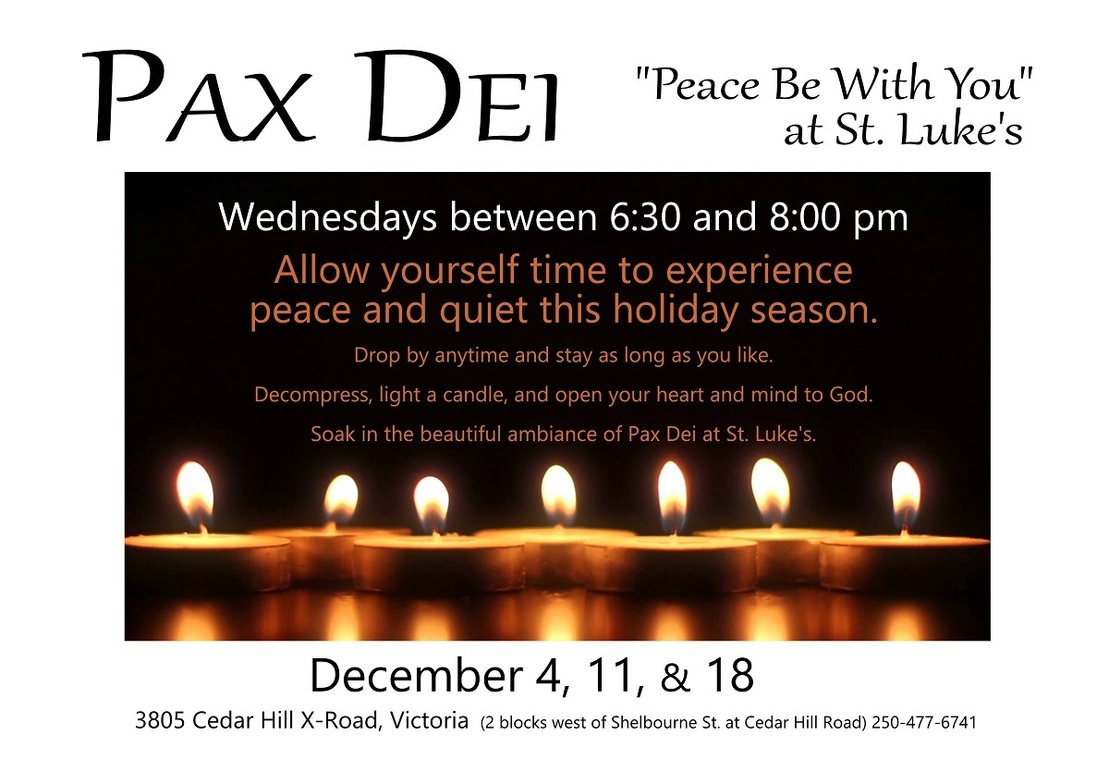 Soak in the beautiful ambiance of Pax Dei at St. Luke's.
Light a candle, decompress, and open your heart and mind to God.
Allow yourself time to experience peace and quiet during this busy time before Christmas.
Drop in anytime and stay as long as you like.