Tuesday, February 18, 2020 Next Date
6:30 - 8:00 pm
St. Luke's Hall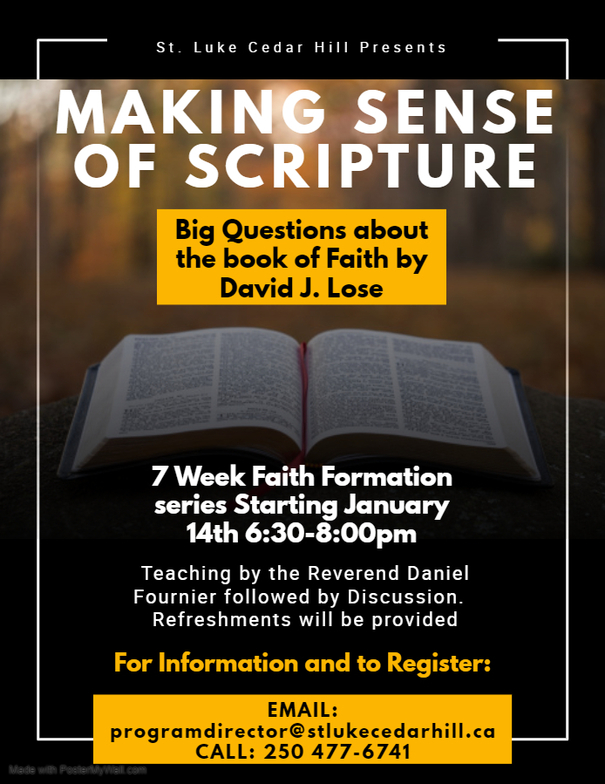 In this seven week faith formation series, we will dive into deeper discussion about scripture and how it shapes our faith.
This group, facilitated by the Reverend Daniel Fournier, will be held in St. Luke's hall beginning Tuesday, January 14th from 6:30 - 8:00 pm. Refreshments will be provided. To register or for more information, email Leslie or call the office 250-477-6741.