Sunday, April 21, 2019
10:30 - 11:30 am
St. Luke's Church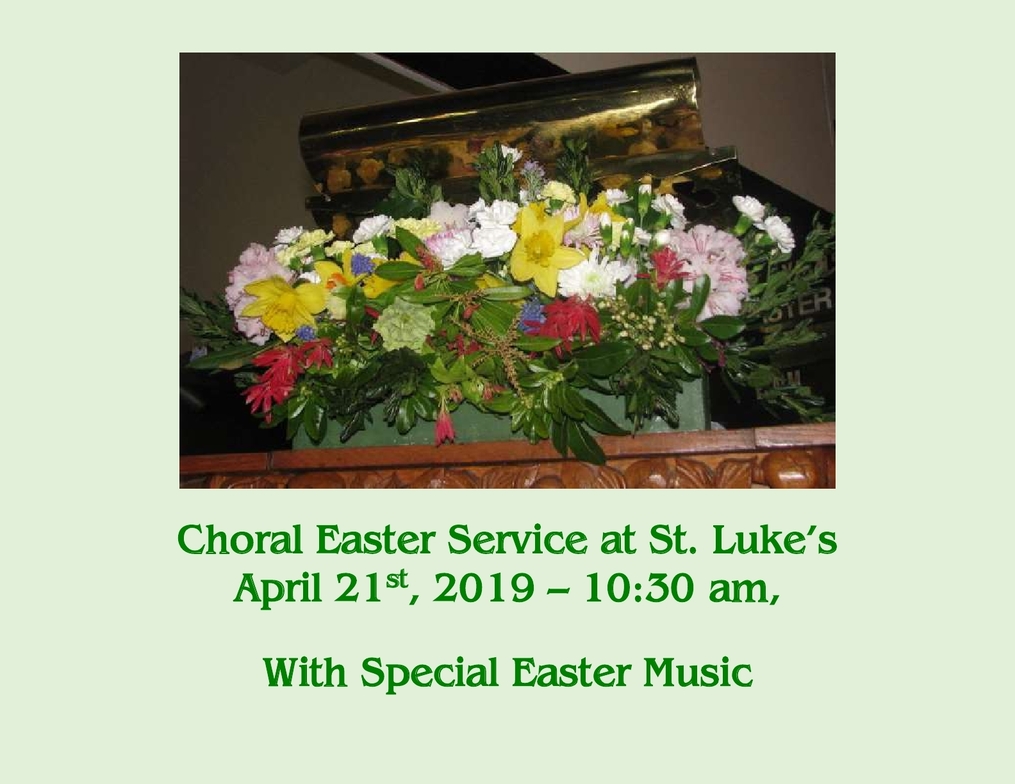 At the 10:30 am Choral Communion Service, you will hear the Easter story of hope and renewal and be uplifted by inspiring music.
St. Luke's Anglican Church is one of the oldest Anglican churches in Saanich. The church will be beautifully decorated with spring flowers in celebration of Easter.