July 8 - 12, 2019
at St. George's, Cadboro Bay
This event has already occurred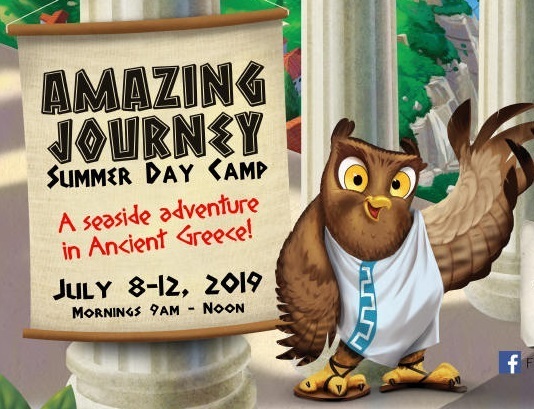 The 2019 Amazing Journey Summer Day Camp is happening this week. Please keep the campers and all the volunteers in your prayers this week.
The camp is full and we expect to have around 50 children participating as campers and an almost equal number of volunteers.
The theme this year is A Seaside Adventure in Ancient Greece and this year's camp is at St. George's, Cadboro Bay. Campers and volunteers from St. Luke's, Church of the Cross, and St. George's will be participating.
Questions? Please contact Sharon Hallsor, Barb Prescott, or Leslie Flynn, or e-mail [email protected].