This event has already occurred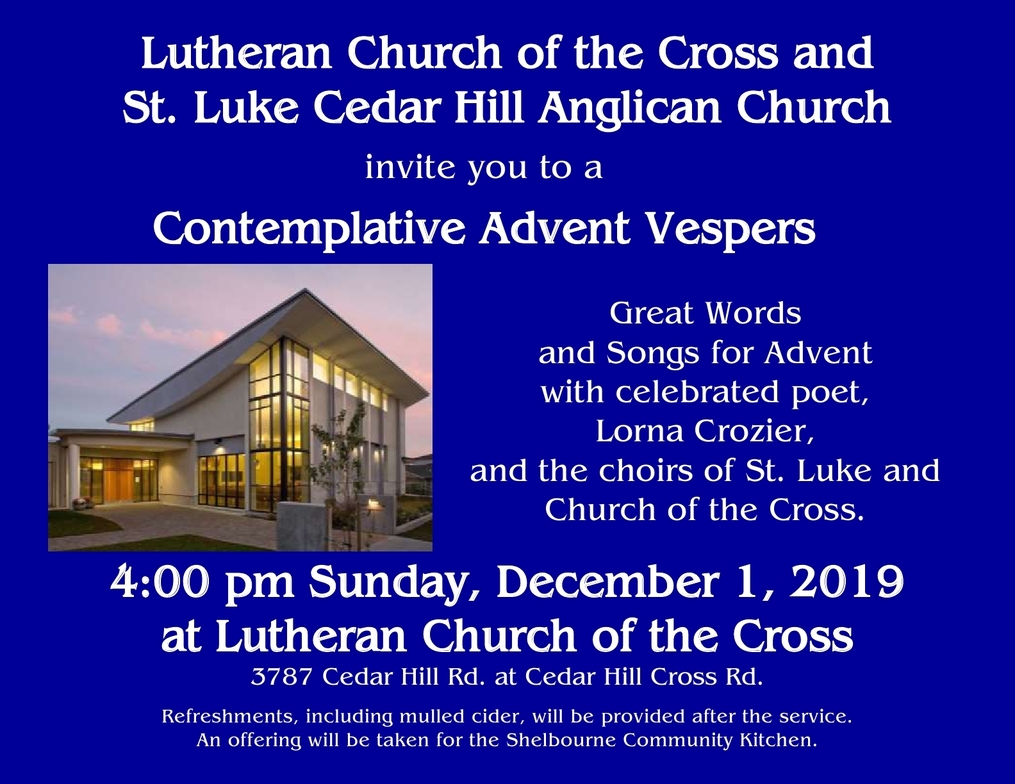 Save to your Calendar
This Contemplative Advent Vespers, lighting our way at the beginning of Advent, is a joint ministry of St. Luke's Anglican Church and Lutheran Church of the Cross.
The service will feature Great Words and Songs for Advent with celebrated poet, Lorna Crozier, and the choirs of St. Luke and Church of the Cross.
Refreshments, including mulled cider, will be provided after the service.
An offering will be taken for the Shelbourne Community Kitchen.