For Children and Youth
For Children and Youth
For Children and Youth
For Children and Youth
At St. Luke Cedar Hill, every member of your family is an essential part of our community. Sunday School and a Nursery Program are offered at the 9:15 am service. Sunday School is also offered at the 10:00 am service held on the 3rd Sunday of the month and throughout the summer.
To serve young families, a Nursery Program is available downstairs in the church building during Family Communion services. Our dedicated, screened caregivers are available to enjoy your little ones for the whole service if you want a break, or keep them with you for some or all of the service if you prefer! Our nursery has an open door policy.
Preschool and Elementary aged children begin the service with their families in church. After the Prayer for the Sunday School, they move to the church hall for Sunday School where our team of committed, creative teachers and mentors have prepared a variety of activities. Our curriculum follows the Revised Common Lectionary, the schedule of Bible readings heard in church each week, so the teaching your children receive will parallel your experience in church. All of the young people return to their parents before Communion so that you can go to the Communion table as a family. Kids who come without their parents stay with the Sunday School teachers or a family of their choice. All who are baptized are welcome to receive communion and those who are not baptized are invited to come and receive a blessing.
Other programs for children and youth include Fantastic Fridays, which are held on the first Friday of the month, 4:30 - 6:30 pm from October through to June. Fantastic Fridays are held in the hall. They are free and dinner is provided. Something new for every age: intriguing games, art to try, theatre fun, and more.
A Coding Club for Teens was held on Sunday evenings from 6:30 to 8:30 pm through to June 2017 in the Hall Lounge. We hope to hold more coding club sessions in 2018. Contact Youth Director, Sharon Hallsor, via the Church Office (250-477-6741), for more information.
The Amazing Journey Day Camp is held for a week in the summer. This is a joint project with Lutheran Church of the Cross for preschool and elementary aged children and alternates between the two churches. Middle and high school students can volunteers in various roles at the camp to gain valuable experience for a resume or volunteer hours to satisfy BC high school graduation requirements. See more information about the 2017 Amazing Journey Day Camp at the News link. Watch for more information here about plans for the 2018 Amazing Journey Day Camp.
Upcoming Events
---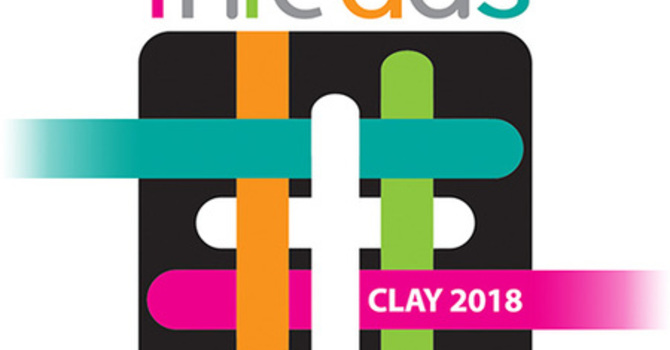 CLAY 2018 Youth Gathering
Thunder Bay, Ontario
News